Missionaries
Allan and Delphine Ilunga and Family
Indian Nations prays for and supports the Ilunga family as they serve in Zambia.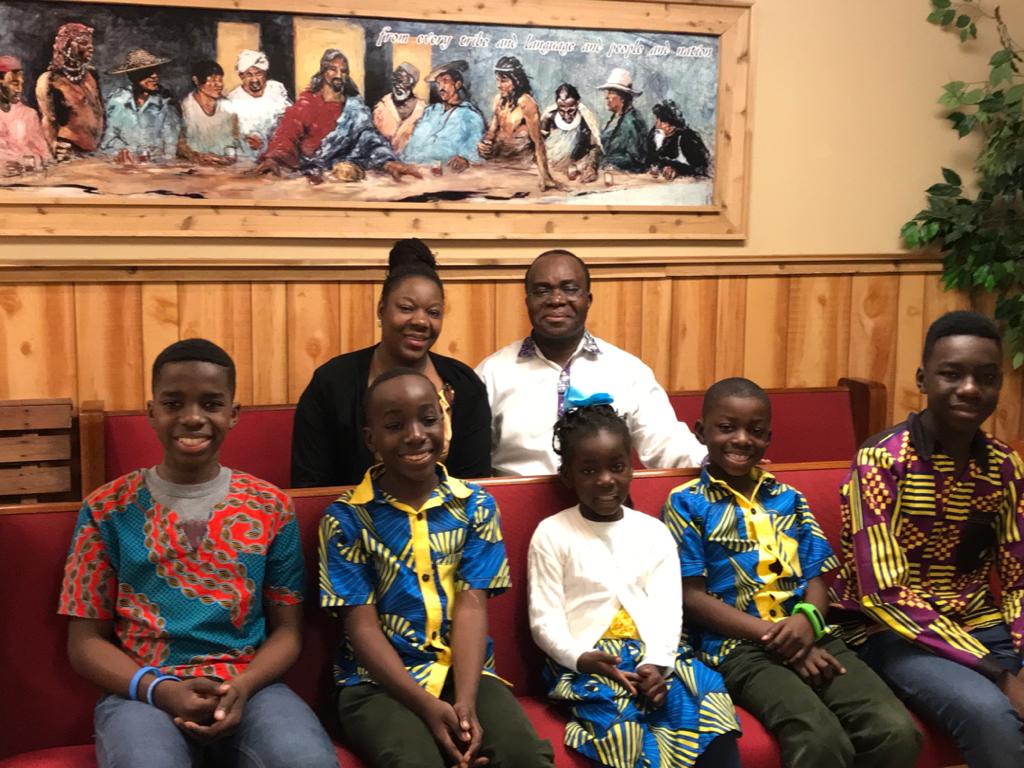 Ilunga Family visiting First Indian Baptist - Houston Back row: Delphine and Allan; Front row: Alex, Abel, Abigail, Allan Jr., and Adam
We invite you to support this family with us.
Due to the pandemic, the Ilungas were unable to return to Zambia in April as originally scheduled. The cost of their return tickets is now significant and only offset slightly by the reimbursement received from their original return tickets. In addition, the family was unable to cultivate additional support for their mission work while here. Please consider one of the tax deductible support opportunities.
August 2020 Update
https://vimeo.com/450305713/6c4aef2603
Easter 2020